I hope you will find the following video short of interest:
There's no longer any need to LOOK, SOUND or REMAIN Local!
BRING YOUR DREAMS AND ASPIRATIONS TO FRUITION
Prior to creating MOOR-Media I was founder and CEO of USAudio, Inc. (EMMY Award Winning Pro-audio and Multimedia Productions). With the exception of only two brief audio clips (3-4 seconds) all aspects of the following Multimedia Montague Demo was created and produced by me independent of any assistant computer programmers, artists, musicians or audio or multimedia producers. In addition to the creation of all of the original National Quality graphics, film, video and sound production, my expertise and practical real-world experience as a professional in the field of Intellectual Property Law (Patents, Trademarks & Copyrights) as well as Urban, Rural and National Media Promotions will provide you the perfect blend of technical professionalism and creative know-how to keep your budget requirements reasonable, while ensuring top quality as our end result each and every project. If you see something you like or inspires you while reviewing the following demo, feel free to give me a call so we can talk over your idea and about how I may best serve and meet the needs of your new or growing Business.
We're standing by to get started on your next big idea!
(352) 281-3196
PRACTICAL MOORISH LITERATURE WORTH OWNING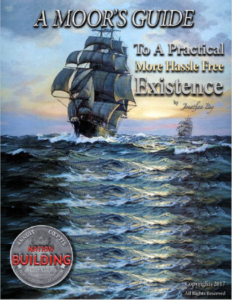 CLICK THE ABOVE BOOK COVER TO VIEW THE PRODUCT OVERVIEW