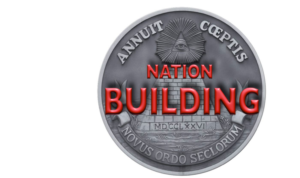 Wellcome to The Moorish Directory's NEW Educational Workshop's Scheduling Page where you'll now always be able to find out what's going on in your local area in the way of Moorish Educational Seminars, Open Discussion Round Table Study Sessions, Workshops and the up coming more intense Full Emersion Boot Camps Sessions for newly conscious Moors.
The number you may call to provided us with the information for your upcoming or on-going event's particulars and scheduling info is:
(352) 281-3196
WHAT'S GOING ON?
Currently their is only one Scheduling in progress for a seminar Featuring Jonathan Bey, which is to take place in Gainesville Florida of which the actual location, date and time will be announced within the next day or so.  The Gainesville, FL Seminars are usually held at the Main Public Library, and have been advised to expect the next will be held there as well.
As is the case with all Gainesville Events, Seminars, Workshops and the like no admittance fees are required but your advance donations are always welcome and reserved special seating is always made available for all supporting contributors.  When we receive your advanced-online contribution to any of our educational seminars or workshops a Supporter NATION BUILDING Name Plate is created TO RESERVE YOUR PREFERRED SEATING AT THE EVENT.   Currently on-line contributions are only as of yet set-up for our Gainesville, Florida events.  On-line contributions and donation portals via this page are being set up to accommodate Moorish Events in other Territories.  But until such time that those mechanisms have been established, we encourage you to actively support your local teacher/lecturers/community activist by contacting them directly and finding out the best or most preferred method of doing so.  That's Nation Building!  And expect no others but ourselves to support our own.  The Seminar and Workshops support contributions mechanism is being constructed to accommodate your supportive offerings at the bottom of this page.

With this page only having been created Late Afternoon, Tuesday, May 9th, 2017 you can expect that it may take a few days for the scheduler to begin populating itself.  So do stop back by from time to time to see what's new of the schedule.
IN CONNECTION AND COOPERATIONS WITH
R.V. Bey Publication
MHHS EYES WIDE OPEN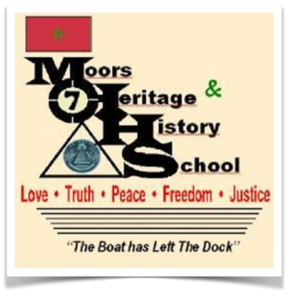 Join us each Tuesday @ 9:30pm for MHHS Eyes Wide Open Live Broadcast of Moors Heritage and History School near HARLEM Corporation at Northwest Amexem:
Participate in the Uplifting of our collective voices and in the Uniting of Our Asian – Family
Listen in via the internet @ http://www.blogtalkradio.com/mhhs-eyeswideopen, or to listen via telephone, call 319-527-6751 / 425-569-5201, Press '1' to speak to the Host and for those listening via the Internet, the Chat Room will be open immediately.
Remember to check us out on Facebook:
https://www.facebook.com/MHHSEyesWideOpen, and please select like. Also we are also on Twitter: http://www.twitter.com/MHHSEyesWideOpn
Please also send us an email @ mhhseyeswideopen@gmail.com so we can compile an email list for blitzing and also send us emails with the appellation, Corporate State and/or county along with ransom amount for any Moor who has been kidnapped and is currently being held hostage.
Thank you, this is greatly appreciated. We here at Moor Heritage and History School Eyes Wide Open thank you for coming together so that we may together be uplifted.
Islam!!!
THE FOLLOWING IS FOR SUPPORT DONATIONS FOR UP-COMING GAINESVILLE, FLORIDA SEMINARS ONLY
THIS DONATION PORTAL IS FOR THE
Jonathan Bey
SEMINAR SCHEDULED FOR
THE FIRST SATURDAY IN JULY





Although the standard recommended donation gratuity is commonly between 10 and 20 Notes "NO ONE" is ever turned away and ever contribution no matter how small is always respectfully appreciated with our most sincere gratitude and deepest appreciation.  We also very much welcome those who are not in any position economically to make a donation of any kind.  We are here for you all, and everyone is most certainly welcome WITHOUT RESERVATION!