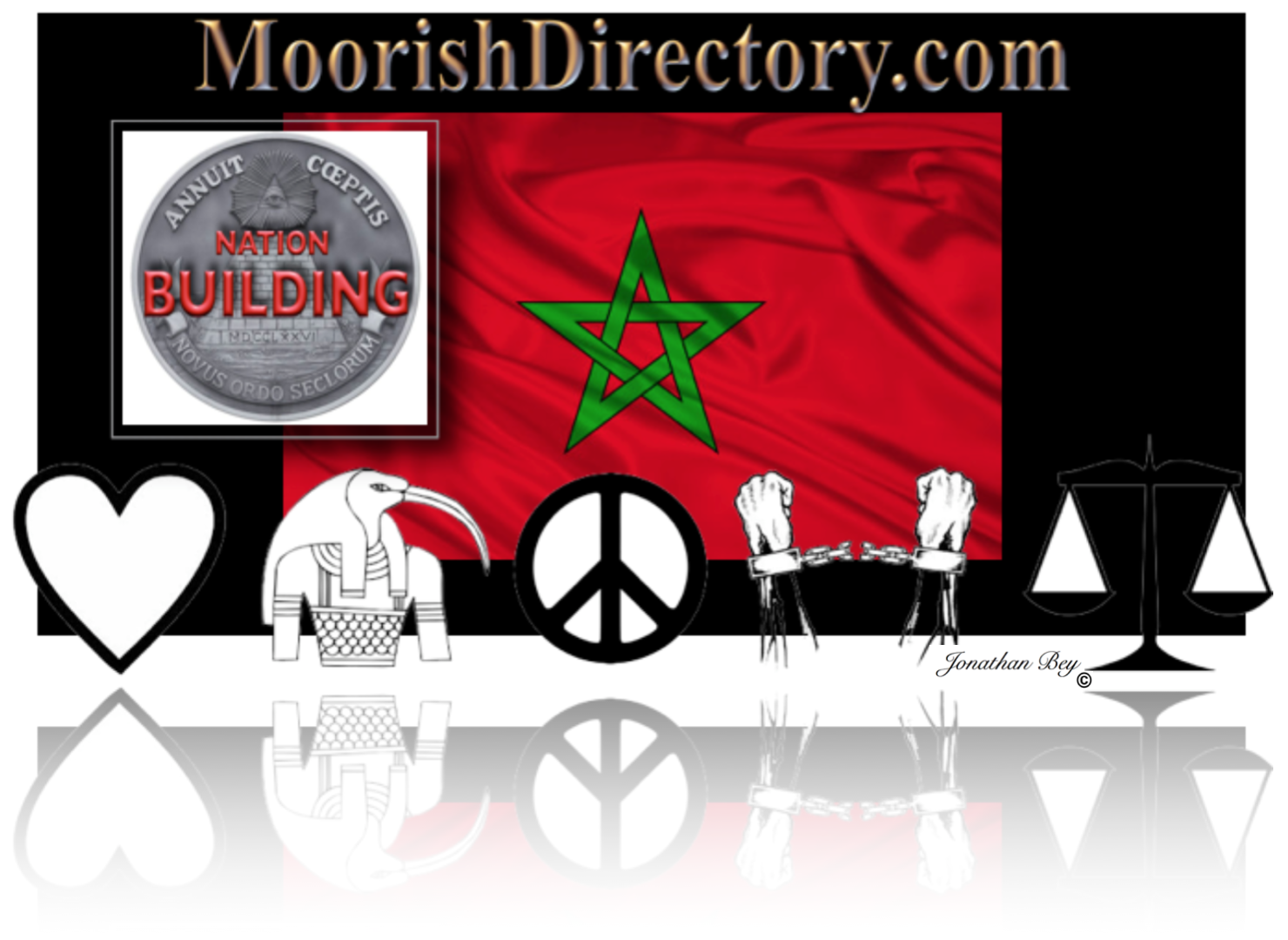 TO MAKE A MUCH APPRECIATED SUPPORT DONATION:
PLEASE CLICK THE FOLLOWING
We sincerely thank you for your kind and noble considerations of becoming a valued supporter of "YOUR" Moorish Directory.
"YOUR"
MoorishDirectory.com
Was
100%

Absolutely

FREE

!
Following the major upgrade of the site completed on December 9, 2016,
as a mechanism to keep this valuable resource available
(and the many other subsidiary Moorish Sites on the Internet
which are Directly Dependent Upon This Important Major Hub Resource Site)
a small support gift of

less than 10 Cent Per Day

 now allows you to enjoy
FULL ACCESS

to
"ALL" Member's Content, "Full" Cite Resources, A Host of Unique Tools, Apps and Moorish Gifts.
Regarding and other donations or support you may wish to provide:
Your kind and considerate gifts of support are always extremely welcome
and most certainly very much appreciated!
…..
QUESTION:
So, if the MoorishDirectory.com was free with NO donations required, why was this donation Donations Page constructed?
ANSWER:
This DONATIONS area was simply been provided to allow those who may wish to donate to aid in the up-keep and maintenance of YOUR directory an option to do so (which of course is most sincerely appreciated).  The MoorishDirectory.com is a labor of LOVE, which exists purely as a means to assist you and other MOORS in the quest of finding self, and through that aid in the even more critically important task of Uplifting Fallen Humanity.
First and foremost this EDUCATIONAL enterprise, the "Moorish Directory" is still NOT designed as an INCOME GENERATOR.   All of our staff (Researchers, Writers, Fact-Checkers, Editors, Graphic Artists, Computer Techs, etc.) are giving 100% of their much appreciated time, talents and dedicated energies as strictly unpaid volunteers.    Yes, it is our sincere hope that at some point in the future the Moorish Directory will evolve into having the ability to offer and provide our hard working staff and very deserving contributors wages for the extremely valuable services they render each and every day in bringing YOUR Indigenous and Aboriginal Community  Resource to fruition.   However, we also know all to well the fact that although these real possibilities exists, they will only become reality by way of  the gracious and greatly appreciated gifts of  individual donations from kind and thoughtful Active Moors, such as yourself.
Further your gifts are used to pay for the Moorish Directory's bare bones functionality i.e.: Website Hosting Fees (which we hope may also be eliminated in time through the acquisition of our own dedicated serves with greater security),  the site's Monthly Analytical Infrastructure Tools, and a large number of other Monthly Service Fees for our the numerous FREE Education and Social Media Tools (i.e. "YOUR" Moorish Directory's FREE Mobile App now containing over 30 Valuable Moorish Resources (this number is always subject to fluctuate).   The ever expanding Moorish History Time Line Device, Your Social Networking Push-Up Device, Q&A HOTLINE.   Other expenses  such as "YOUR" Moorish Directory's Truly Independent Video Streaming Facilitation Resources which are NOT at all reliant upon YouTube (in order ensure YOUR Directory remains a 100% Uncensored and Truly Self-sustaining Independent Moorish American Resource.) and various on-line advertising vehicles such as Facebook Push Ads, Google Ad-Words and the like, all of which we are doing our utmost to efficiently minimize; and hope to be in the position at some point, to eliminate completely as YOUR Directory's popularity grows via your LINKING Social Networking efforts and of course the power of YOUR WORD OF MOUTH. 
With the above said, we would like to express our sincere appreciation to all who may wish to contribute anything further in support of  YOUR Aboriginal and Indigenous Moorish American Community via "YOUR" MoorishDirectory.com
.
Also, if you are donating or not,
you may still feel free to "CLICK HERE"
to receive your free gift which still remains available for all FREE Members.
Simply sign-up as a FREE Gold Member to
CLAIM YOUR VALUABLE FREE GIFT