This first video posted pertains to The Relativity of Environment and The Manipulative Properties of FREQUENCY.
FREQUENCY 101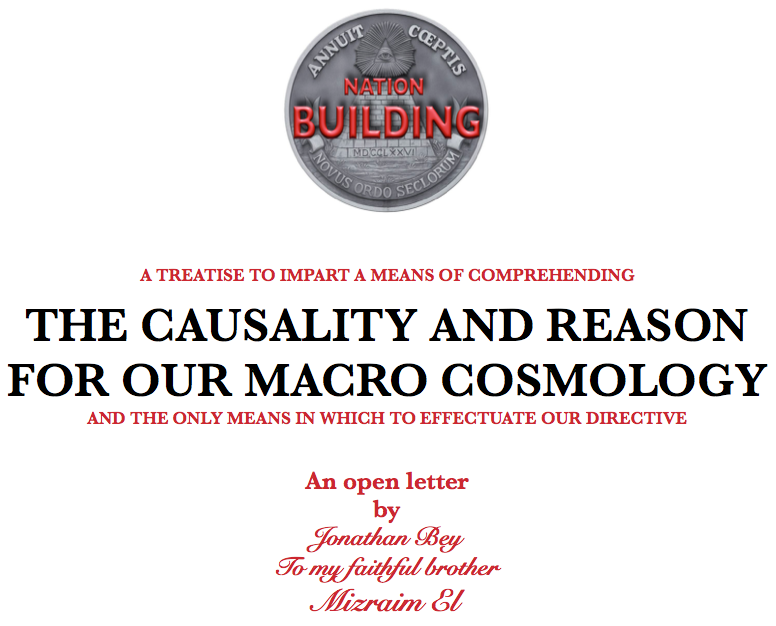 TO EMPHASIZE THE MAGNITUDE OF THIS DISCUSSION'S RELATIVE IMPORTANCE, IT WOULD BE SAFE TO SAY THAT IF THIS SUBJECT FAILS TO RECEIVE THE ADEQUATE ATTENTION IT WARRANTS AND DESERVES, THE WORDS OF OUR PROPHET BECOME
IRRELEVANT!
Respectfully, Indigenous and Aboriginal Moorish Americans are facing a critically time sensitive Scientific Dilemma far far more consequential than any pending Constitutional Law issue, pertaining specifically to the Inseparably United Issues of Nation Building and The Uplifting of Fallen Humanity which must (if not to late already) be peremptorily addressed immediately head on while our prophets words remain relevant.
Our current experience (conscious, unconscious as well as sub-conscious), is based PURLY upon, and unwaveringly ruled by, a local Sub-set of Stable, Unemotional Non-anthropomorphic Laws i.e. Allah.
The Anthropomorphizing of Allah was a "relatively" recent European Phenomenon, a construct which over a course of time was embraced by the Aboriginals of this continent and later took root within collective psyche of our Ancestral Forebears.
The significant importance of comprehending that Knowledge = Know + Ledge = Realizing an actualized (RECORDED) occurrence, is the dynamic fact that a matter which has of yet been recorded or registered (by the conscious MIND) as having occurred within this reality plain, is in-fact extremely important for Moors (a people charged with effectuating a metaphysical task, far more complicated in its simplicity than ever imaginable superficially.)
Further, the concept of something having Not "Yet" occurred is within itself a glaring oxymoron, in that the word "YET" infers inevitability, when IN FACT there are no inevitabilities.
Inevitability is non-existence (PERIOD!); NO MATTER HOW LIKELY OR PROBABLE SOME-THING MAY Appear (or Perceived as BEING); and this stands as another extremely important detail relevant to and for a people (considered) destined to grapple with matters requiring the understanding of such critically important factors.
To belabor this point but for only a moment further (for good reason); that which has not occurred remains nonexistent until such point (IN "TIME") that it is a Settled Registered FACT of BEING or matter having occurred (taking special notice I placed the word time in parentheses because it/"time" (as a delineator separating events) is a relative veritable, not an immutable construct)) carries certain inherent sensitive factors which as inconvenient as they may be Must Be Addressed as expeditiously as possible (with the optimism that our Universal Prophet's words are still relevant).
THE UPLIFTING OF FALLEN HUMANITY IS POSSIBLE, NOT INEVITABLE!
With mystery being only Missed Stories, the purpose of this essay is to explain certain realities which may help one to appreciate the significance of The Social Scientist and Metaphysician, Professor Noble Drew Ali to emphasize for us certain Scientific realities which only today may be realized by us (a people living within a time in which certain intellectual realities make it now possible to perceive, grasp and comprehend abstractly matters heretofore unfathomable, and in fact irrelevant to the timeframe in which he physically existed.)
Computers have made such abstractions as Virtual Realities generally commonplace understanding in the minds of modern Moors, wherein for those living within the same time and era as Noble Drew Ali comprehending any concept even remotely relative to the complexity of Virtual Reality would be as impossible to perceive as it would be for a fish to understand fire (a totally aquatic creature). Their simply would be no conceivable frames of reference from which to draw any analogies. While understanding that time is extremely relative to our collective reemerging knowledge, similarly technologies of that day would have made such conceptual presets impossible for (at a minimum) another 50-60 so years (and that soon due to man's technologically driven intellect advancing at exponential quantum rates.) The general or common place intellectual capacity simply did not yet exist. And, this brings us to the fascinating reality that, as professed (foreseen and prophesied), we are the first (modern era) generation possessing the general/collective intellectual capacity to metaphysically accomplish that which we have in-fact the responsibility of bringing to fruition. And, there lies the reason, purpose and time-sensitive nature of the following important presentation.
A NUMBER OF EXTREMELY CRITICAL SCIENTIFIC BASE REALITIES of peculiar importance to Moors are interestingly enough exposed within a discussion by and between these two scientist of European decent; the Uber-practical, no-nonsense N.A.S.A. Physicist Tom Campbell and the Biologist Bruce Lipman (from the above video Re.: The manner in which an environment's Resident (Resonant) Frequency DICTATES the Nature and DNA's Potential Constitution of (cellular) matter.
FOR ANY STUDENT OF MOORISH SCIENCE, AND ANY ACTIVE MOOR TRULY INTERESTED IN THE UPLIFTING OF FALLEN HUMANITY,  THE FOLLOWING IS A MUST SEE PRESENTATION!
AN EXTREMELY IMPORTANT SCIENTIFIC CONVERSATION
PART 01 of 02

PART 02 of 02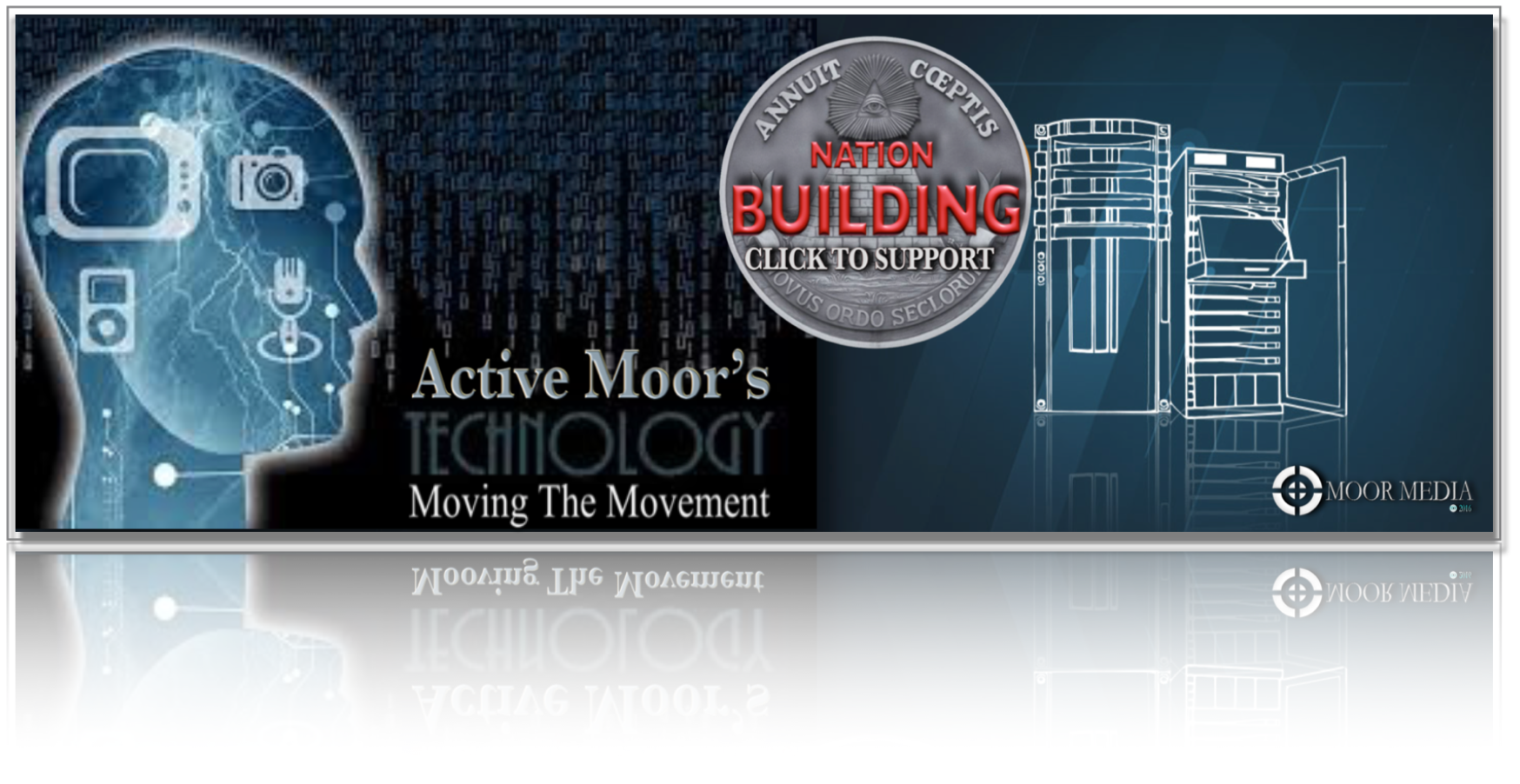 Navigation Reminder:
At the top of every page (with the exception of the Home Page) you will find handy Navigation Tabs to many of the main portals of "YOUR" Moorish Directory.  It is also important to remember that the Page Tabs at the top of each page DO NOT represent all of the content and accessible location within the site.  Other very Valuable Portals of Interest are also accessible via specified links disrupted  by way of various key pages throughout the site!  So, do take some time clicking on the various links throughout to reveal and uncover the great wealth of multilayered informational resources, Free Downloadable PDF Study Kits and Key Community off-site connectors throughout.